WELCOME TO OLD STUFF ONLY
Buy here with confidence. All items guaranteed 100% authentic, old, and as described.
All of our items are priced at our lowest wholesale (20% - 50% of retail)
The "Ordering Shipping" link above shows shipping/packing charges.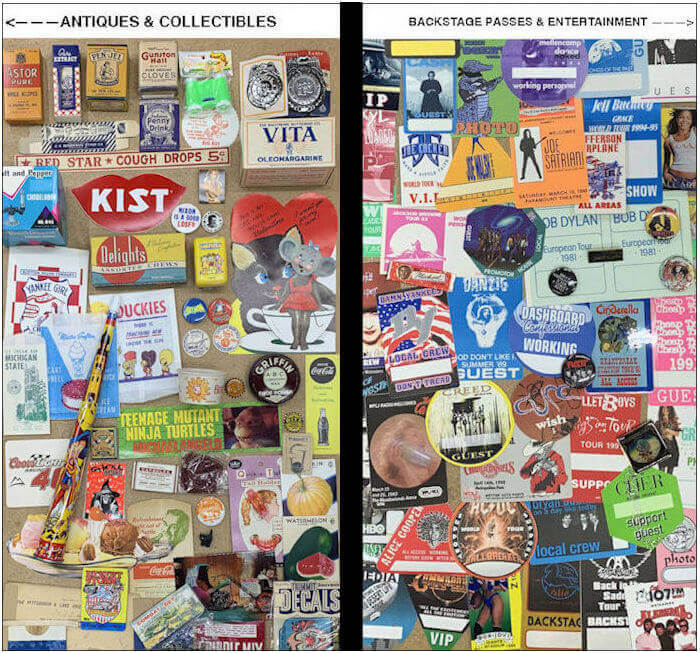 CLICK ON A CATEGORY TO GET STARTED LOOKING!
OLD STUFF WHOLESALE CATALOG #111 (February 2023)
"A treasure chest of antiques/collectibles that have been rescued from across the US"
- American Country Collectibles

"Modern day treasure hunters"
- Gannett Newspapers
Shop Wholesale Vintage Antiques and Collectibles Online
Our catalog is a list of vintage antiques and collectibles that have been rescued from old stores, warehouses, and similar sources all over the country. All are thoroughly researched and unconditionally guaranteed to be old and original. If you are unhappy with an item for any reason, return it within 7 days for a full refund or credit.
We are modern day treasure hunters. Locating and researching old warehouse and store stock is our full time business and passion. We have done this for over 30 years, and we work very hard to bring you top quality genuinely old merchandise at truly wholesale prices. Our goal is to provide a chance for you to double or triple your money without spending much time or gas looking for it!
Please note that while we have quantities of many items, when they are gone, they are gone. They are old stock items that we cannot replace. If you see something you want, we suggest you order it soon. We do run out of some items quickly.
We know from years of experience that old stock like this sells especially well in antique malls and shops. Some of our customers resell our items on Ebay, Yahoo or other auctions too. We think it is great and encourage our customers to sell these items wherever they want. We do not sell any of our items in those auctions because we feel that it would be unfair for us to compete with our customers.
Vintage Antique Collectibles are Waiting for You
At Old Stuff Only, we are passionate about sourcing vintage antiques and collectibles that are steeped in history and character. Our extensive catalog boasts a wide selection of rare and unique items that have been carefully curated from all over the country. From signs, posters and displays to one-of-a-kind sports memorabilia, we have something for everyone. Our team of experts takes pride in thoroughly researching the origins of each item, ensuring that they are authentic and original. We understand that collecting vintage treasures can be a rewarding and personal experience, which is why we offer a 7-day full refund or credit guarantee. Browse our catalog today.

Indexed by the FreeFind search engine